I would like to let you know about my new free Android app for bloggers.
WP Stats let you to check your traffic stats generated by "WordPress.com Stats" plugins that is very popular among all WordPress users. I believe that pictures say more than words so here are screenshots and movie: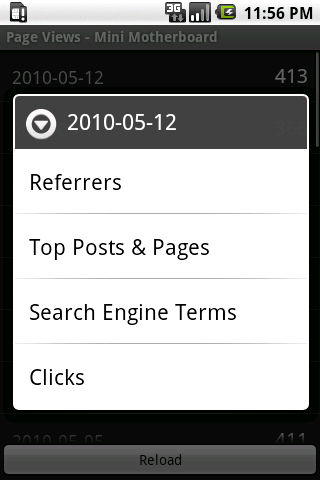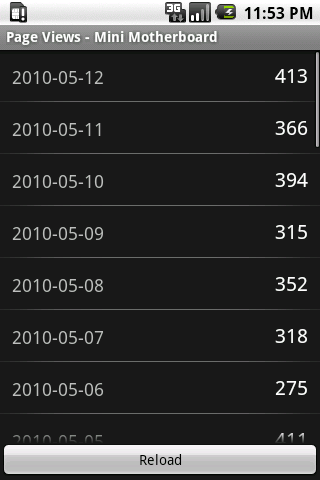 Any feedback welcome and very desired.
Project hompage:
http://www.kreci.net/code/wp-stats-for-android/