Hi guys,
[Truck Go] is a great game on iOS, now it's available on Android(
Google play Store
).

It's
FREE
!
Google Play Store Link:
https://play.google.com/store/apps/details?id=com.tophotapp.truckgo
screenshots:
And this picture will show you how to play this game!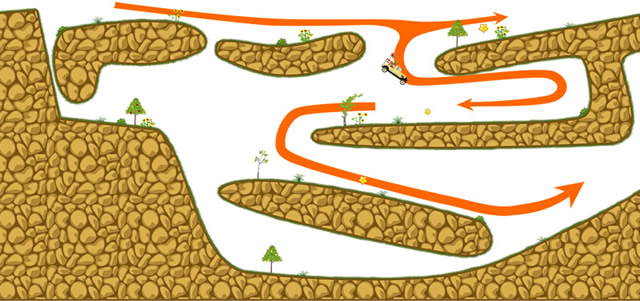 Description:
Truck Go - Deliver goods to the marketplace with your truck. Collect coins to get advanced trucks, wheels and vip cards.
You will need to get from one place to another without dropping too much from your truck. You will get a precise number of pieces you carry and a precise number of pieces that is required. The more you bring, the more score and coins you get.
Game instructions:
- Drive by pressing on the right or left side of the screen.
- Tilt the device to control the truck in mid-air.Be careful not to drop too much.
- There are 50 levels to go, so don't waste any more time and get started.
- Vip card provide more time for each track.
Features:
1. Support Android 2.2+.
2. Different levels, 50 unique maps.
3. Some models of truck, wheel and payloads.
4. Awesome physics, with bouncing, crashing, flying, exploding and more!
5. Tilt controls, accelerometer supported.
Feel free to give me some feedback! Thank you!