Hello,
To thank you for your many comments and for your good suggestions,(and also to celebrate the imminent release of Helidroid 2),
I am glad to introduce you the new version of Helidroid 3D, called "
Helidroid 3D : Full Edition
", that
UNLOCKS ALL LEVELS of Helidroid 1 !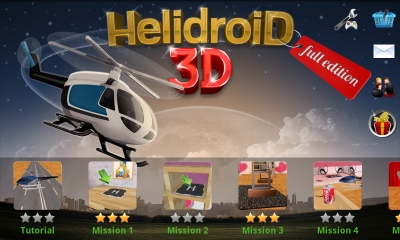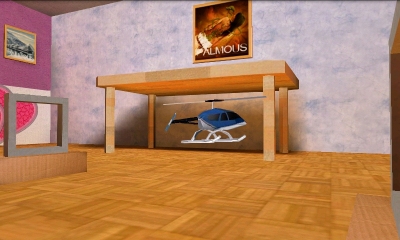 URL :
https://play.google.com/store/apps/details?id=com.heuer.helidroid_full
Updates :
-
20 new unlocked levels
- Use Accelerometer sensor if the device has not a Gyro Sensor
- Increase FPS
- Compatible with Bluetooth-connected Zeemote joystick
- Add Giftiz, that let's you win some gift if you accomplish the first 5 levels of Helidroid.
I hope you will appreciate this version, and I would like to say thank you again for all you suggestions and comments !
Have a nice day,
Michael