If you are interested in the moon, its phases or Astronomy in general, we have published a FREE Android app Deluxe Moon Lite. Depending on your location the application shows you the current moon phase, zodiac sign, moon age, moonrise and moonset times etc.
Deluxe Moon Lite Features
* Visual picture of the moon phases and the percent of the illuminated area.
* Full names of all moon phases.
* Zodiac Sign the moon is in.
* Current moon's age: how far along the moon is in its full cycle.
* Moonrise and moonset times for your location.
* Amount of time from moonrise and to moonset.
* Calculations for the current date only. Deluxe Moon Pro can change the current date.
* Network independence: you can work anywhere in the world without Internet or cellular connections.
* Your current location determined by GPS or manually by country or coordinates.
Deluxe Moon Lite
is available in Android Market:
market://search?q=pname:com.lifewaresol ... dmoon.lite
Deluxe Moon Lite Icon

Deluxe Moon Lite Video
http://www.youtube.com/watch?v=lN_qLOf13N4
Deluxe Moon Lite Screenshots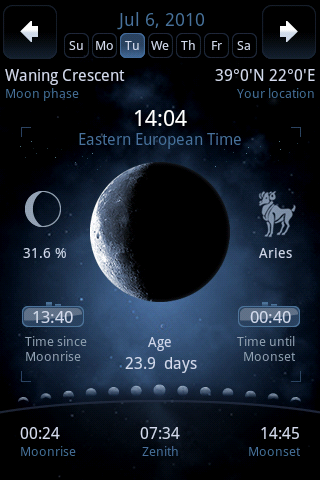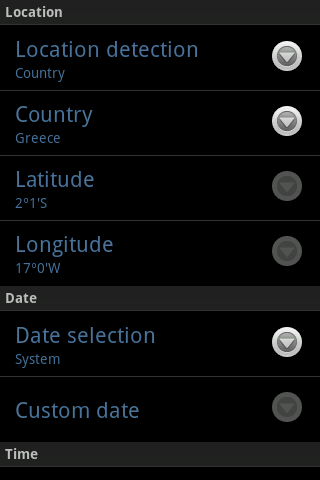 Deluxe Moon Web-Site
http://www.LifewareSolutions.com