... and a goal : suffocate the flowers of your opponent so that your flowers can live !
Of course Flore is free, and free of ads.
Here's a screenshot :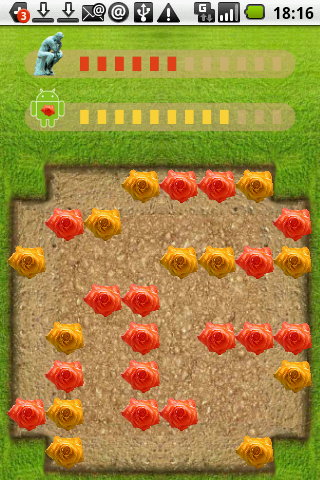 And the web site I've made to present my game :
Flore
Please tell me what you think of my game.
And if somebody wants to discuss the making of Flore, and especially the artificial intelligence, I would be happy to do it here !