Hi,
After long development and bugfixing I've just released a new version of Awesome Nature Wallpapers app with 100+ images from Australia, New Zealand and some other parts of the world. All images are from my own portfolio.
As I'm new to Android software development, I'm seeking your feedback and critique.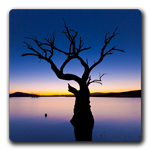 Main Features:
Collection of more than 100 high quality nature wallpapers
Five categories: Landscapes, Seascapes, Forestscapes, Abstract and Latest
Wallpaper size that suits your device (resized before download). Up to 3000x2000 pixels resolution.
On demand wallpaper and thumbnails downloads to reduce your data charges
Regular additions to wallpaper collection
Simple and intuitive user interface
New wallpaper notifications
Additional Features in Full Version:
Access to Facebook Albums. Use you photos from Facebook as wallpapers on your Android.
Automatic wallpaper rotation (not available in free version)
Absolutely no advertisements
Use images from your own gallery as wallpapers. Images stored on your device can be added to favourite wallpapers ('Options Menu'->'Add Image' in 'Favourite Wallpapers' screen). Images are automatically resized to suite your device.
Changes in 2.2.0 (27/03/2011):
NEW: Connect to Facebook. Use photos from your Facebook Albums as wallpapers (full version only)
NEW: New wallpaper notifications are now avalable in free version
CHANGE: Improved settings screen
Official site:
Android Market:
Screenshots:
Main Screen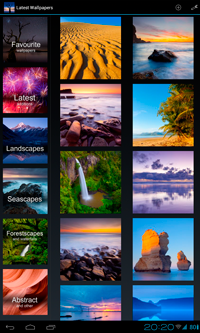 Categories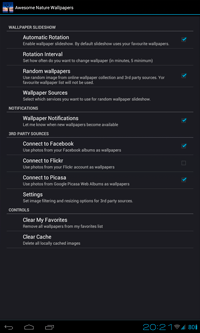 Wallpapers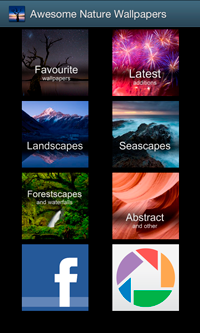 Settings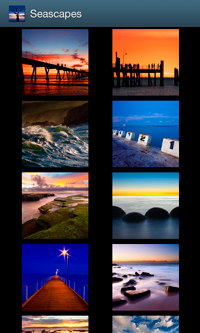 __
Yegor Korzh
http://www.yktravelphoto.com