Pick App: Best Pickup Lines

Want to pick up girls? Not sure how to start a conversation? Pick App with smart flirt lines will help break the ice!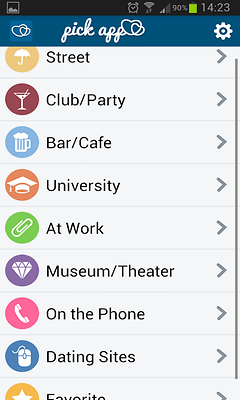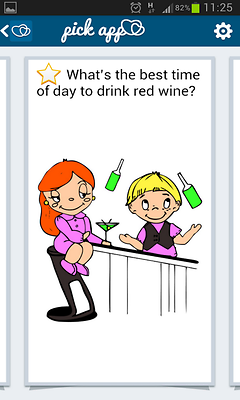 Download this funny app and use catchy pick up lines for talking with girls smoothly. These flirty jokes make it easy to strike up a casual talk without dirty pickup lines and blatantly sexual overtone.
Our app contains carefully selected pick up lines only. Best flirt phrases will help you start successful conversations with girls.
All pick up lines are accompanied with funny pictures.
Features:
- A large database of pickup lines;
- No corny pick up lines;
- Unique motivating flirty pictures;
- The ability to add best pick up phrases to the "Favorites";
- Pick up lines are categorized by meeting location;
- Language support ​​- English and Russian;
Best of luck with flirting and meeting a girl of your dreams!
Google Play:
Click the link and download Pick App from Google Play
Contact us:
potatopitboys@gmail.com