Hello all,
Right now i'm developing a custom combobox. The GUI just like the image below
If i clicked at the New Game (pic-1), the lower part of the ComboBox will appear with a downAnimation (pic-2). If i select an item from the ComboBox, the lower part will disapear with an upAnimation (pic-2) and the selected item will appear just like the pic-1.
But i got a problem :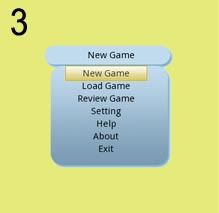 I want the lower part of the CB to disapear like pic-1 when I don't want to select any items from the ComboBox, so i just clicked anywhere outside the ComboBox in the yellow region (pic-3). Right now it's not possible to do it with my implementation of custom ComboBox. What method should i implement or override in order to do that? onFocusChanged? onFocusChangeListener?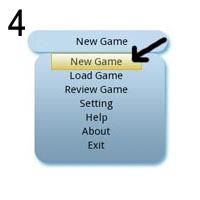 also, how to remove the yellow rectangle in pic-4 (appear when i browse the items in ComboBox). It just don't look good with a blue background with a yellow thing when i select the item
Here is my code :
the MyImageView class :
the MyListAdapter class :
and the MyView class :
Thank you