Hello fellow developers. I just published a new book in the Android Income Series,
"Android Ad Network Primer - How to Monetize Android Apps with Advertisements"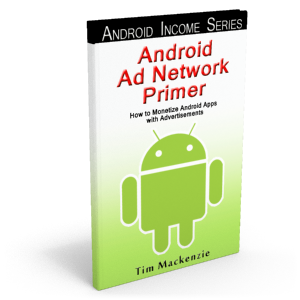 This one is available in
print from Amazon
, as well as on the
Kindle
. In fact, if you have
Amazon Prime
you can borrow the book completely for
free
, so there's no reason not to check it out.
If you want the print version (I don't know about you, but I still really like paper books), it's only a couple of bucks more - still a good deal.
What is this book?
This crash course in advertising for Android apps will get you up to speed on ad networks to investigate and incorporate into your apps, and get you earning money faster.
Every ad network makes grand promises as to how easy to implement their solution is, but reality is often a bit further from that. In addition, terms and conditions vary widely between different ad networks, making it difficult to compare different options on even ground.
By the time you finish this quick primer, you will know the essential details on a dozen players in the advertising space, and have a better idea of what will work best for you – and your apps.
So take a look, and let me know if you have any questions or comments:
Android Ad Network Primer